Get Your Own Custom Taxi Booking App Solution
Why pay the other ride sharing companies to use their system?. Have you own system to earn all of the fee and have an have something of value when the system is full of users. Going by Facebooks user valuation as they are active users which is $24 per user, then your system with 10,000 users would be worth $240,000. You can also save money on converting customers from your current paid service to your own platform. We will build you your own ride sharing platform so that your customers can see where you are when you are online, whether you are available and what time then book in and pay. This is all documented through the platform to give a detailed description of all financial records. There is also a custom CRM on the backend built to your requirements to store all of that valuable data!. Our Uber style platform is perfect for ride sharing but also includes a booking system and is perfect for haulage companies, car hire businesses can b customised to suit gyms / personal trainers and even petrol stations. This system is completely customisable at any time and stage of the process and can easily be added to so that you can introduce new systems to fit this system as your business grows and develops. We will include free unlimited business emails, free hosting and also free 24/7 assistance and security so that you will always remain online and making money! .
Introducing Your Next On-Demand Taxi App Business
The concept of on-demand has reconstructed the way the industry functions. Enterprises are taking their businesses digital to provide their consumers with efficient services and a set of high-end features. We are a reputed Taxi Booking App Builder that helps you create your own powerful app like uber with advanced Taxi Booking Software to ensure that your business never stays stagnant.
How To Make An App Like Uber ?
Design concept : Pick an app design that will suit your service and customize it according to your needs.
Integrate features : Select the features you want to integrate into your application to enable efficient services.
Launch : Launch the application on the Android or iOS platforms and watch your revenue grow.
Registration

Drivers can register using their contact information or via their social media account as per service providers/admins discretion.

Social media login

Drivers can sign up using Facebook, Instagram, and others without having to create or use separate email id and phone number.

Toggle driver's availability

A highly sought after feature; drivers can update their availability as per their discretion via the app.
Surge Pricing

Drivers can check the locations where surge pricing is active and plan their trips accordingly through the app

Earnings Tab

The feature let drivers keep track of their earnings every day. Drivers can use the earnings information for future reference.

Transaction History

Drivers can keep account of all the rides they have previously made. They can view details such as trip fares, ride dates, pickup location, destination, and much more.
Ride Estimation

Users can get a free fare estimate of the trip before the ride commences. Charges depend on the car type and the distance between the pickup point and drop off location.

Instant Alert on ride Status

Users will get instant alerts on every update of the ride. They will get updates in the form of notifications.

Estimated Time of Arrival

Customers can see the estimated arrival time of the driver instantly after the booking. They can check it before and after the completion of the booking.
Track transactions

Users can see their transaction history, ride history, invoices, etc.. The transaction history will also have route details, tips, tax details, billed amount, etc.

Cash, Wallet and Payment Gateways

Users can choose to pay from different available payment channels like Cash, Wallet, Debit card, Credit card, Paypal, etc.

Detailed Ride History

Ride history shows the complete details of pick up location, drop location, ride timings, waiting time, distance traveled, tips with entire fare break up.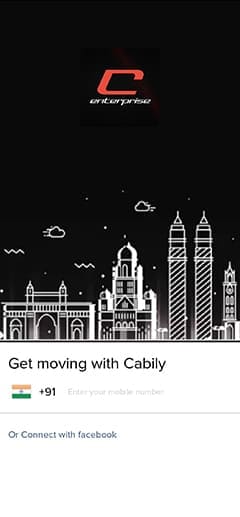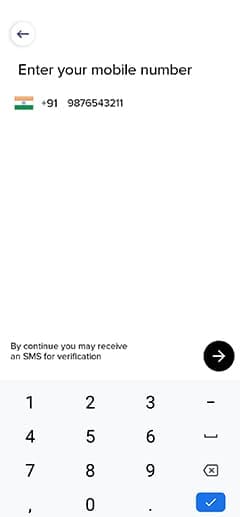 Custom Development Features
Schedule Bookings
Customers can book a service for a later time and date. Drivers will get notified based on their availability.
Live Navigation
With this feature, your Driver can navigate to your customer within the app and not have to switch between apps
Promotion Codes
This feature enables your customers to share promo codes with their friends and peers. This brings effective virality to your app
God's eye view
This feature allows the admin to view factors like overall earning, list of users and drivers with details, busy or free status of drivers, the location of online drivers, the total number of trips, commissions earned, and much more.
Chat Integration
Once the ride has been accepted by the driver the driver or rider can communicate with each other via in-app chats & calls for any clarifications from either party.
Bidding Option
Allow riders and drivers to take advantage of the best possible options by letting them bid for the best prices for the rides. This gives them a sense of satisfaction of having availed the best prices available to them.
Monthly Subscription
$ 99
Rider and Driver App
Admin Panels
Single Licence
Self Host / Free Installation
get it
Own your own system
$ 4990
Rider and Driver App
Admin Panels
Commercial Licence
Self Host / Free Installation
get it
Yearly Subscription
$ 990
Rider and Driver App
Admin Panels
Single Licence
Login based access
get it
Want to see your App Develop?
---
Getting started: Let's discuss your project requirements!